Dangerous New Alcohol Drinking Game "Nek-Nomination"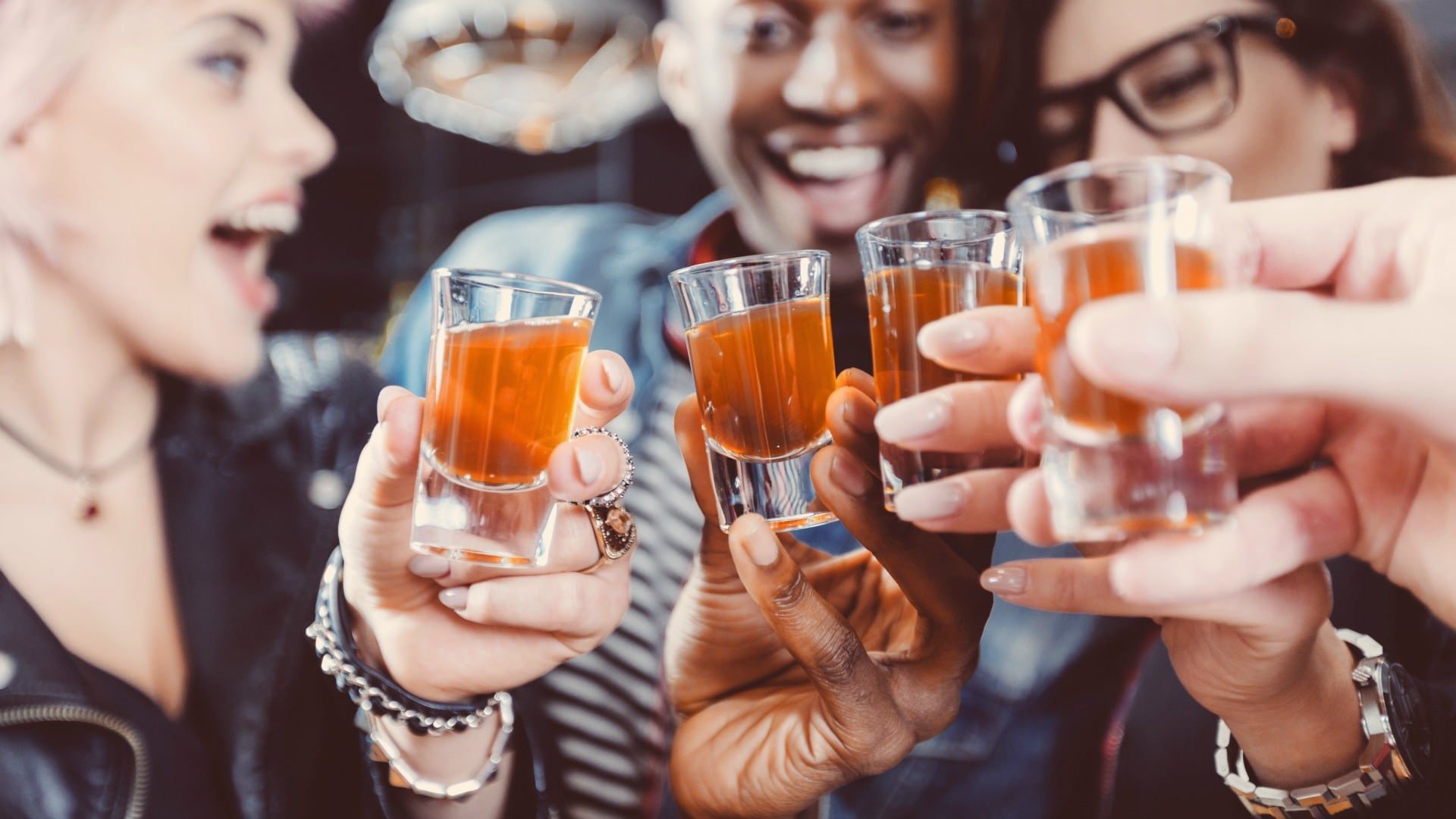 Updated 14/07/20
Thought to be a drinking game originating in Australia, NekNomination became very popular on social media, and now it has become an almost worldwide phenomenon. Back in early 2014, five deaths in the UK and Ireland had been linked to drinking games.  With a great pace, videos from all over the globe inundated the Internet.  The aim of the game dubbed NekNomination was to complete a drinking dare and then nominate someone to do the same by posting a video of it on the Internet.
The participators film themselves quickly drinking a mix of alcoholic drinks. The rule is that whoever has been nominated has 24 hours to upload their video and pick more people to do it.
It is also not uncommon these days for people to engage in drinking games. For many, they are just a piece of fun, a harmless activity to pass the time.
Although many believe they could promote, or result in, binge drinking and have a detrimental effect on a person's heath.
'Lethal' drinking game NekNomination sweeps social media and movies.
There are many varieties of drinking games. The most widely played, Beer Pong, otherwise known as Beirut, has become so prevalent it has been featured in Hollywood movies like '21 And Over` and the comedy film 'Road Trip: Beer Pong`. There is even a real-life tournament, the WSOBP (World Series of Beer Pong) which has been held in Las Vegas annually since 2006 and has attracted millions of players.
The games have been played in bars up and down the country. But the fact is, in the course of a round of Beer Pong, you can imbibe a large amount before declaring a winner.
Drinking Games are a real danger to young people.
For some younger people, drinking games are an almost normal part of life these days, but others believe participating in such games could have far-reaching ramifications, which could stay with you when you get older. Is it possible playing drinking games in your youth could set you on the path to alcohol addiction?
Like all alcohol misuse amongst young people, it is often seen by parents, friends and family members as an experimental time and almost a rite of passage, through their late teens and early adulthood life.  When, in fact, this can often be the beginning of a much more serious problem which can more often than not lead to the young person developing an alcohol dependency or addiction issue.
According to research, there is a risk of developing a drinking problem, even if you consider yourself only a moderate drinker. It may seem like scaremongering, but research suggests drinking games do represent a genuine risk to young people's wellbeing, with many calling for colleges and universities to do more to raise awareness and educate students of the dangers.
NekNomination is a deadly competition of drink or dare
Some do not realise how participating in a drinking game can have serious consequences, just like Beer Pong, a drinking game like Flip Cup which could cause a dramatic increase in a person's BAC rate in a short space of time. Your BAC, or Blood Alcohol Concentration, relates to the percentage of alcohol in your bloodstream, so if you have a BAC of 10%, you have one-part alcohol for every 1000 parts blood.
So, when playing a drinking game like Flip Cup, it could see your Blood Alcohol Concentration grow to .05 BAC in only ten minutes, or .15 in half an hour, which can be quite a shock to the system.
However, many younger people engage in drinking games almost reluctantly, just to fit in. Nobody wants to feel left out and may give in to peer pressure, to `fit in` or be part of the group.
When an enjoyable night out can turn into dangerous binge drinking
Students may also be subjected to initiations or so-called hazing when they began higher education. They invariably involve imbibing large amounts of alcohol, often to what may be considered dangerous levels. The fact is initiations are becoming quite common across the United Kingdom. Case in point, an institution in the North of England, Durham University, close to Newcastle upon Tyne, has received widespread criticism after it is revealed a body known as the Centurion Society, comprising of first-year students, holds an initiation where participants must consume 100 shots of an alcoholic beverage of their choice in 100 minutes.
The shots must be in succession, amounting to one drink every minute for over an hour and a half. Astoundingly, students are basically having a hundred drinks in one sitting, hence The Centurion, and despite the Society's claims safety precautions are taken, and no one is forced to imbibe, the practice has still been condemned in some circles for being dangerous and irresponsible.
The dangers of initiations and drinking games have been brought into focus following the tragic death of Ed Farmer almost three years ago. Mr Farmer was a 20-year-old student from Leicester who passed away after attending what was believed to be an initiation-type event staged by the Agricultural Society of Newcastle University.
The young man suffered a cardiac arrest and was rushed to hospital where he sadly lost his life. Following Mr Farmer's death, his family began a campaign to raise awareness of the risks of drinking too much during initiations. However, it has been unfortunately reported many unofficial societies at Newcastle University are still holding hazardous drinking games, despite the potentially tragic results.
As well as leading to long term health problems, drinking games can lead to an increased chance of people having accidents or suffering an injury. Drinking to excess also makes you lose your inhibitions and affects your decision-making skills, where you may take unnecessary risks which may be out of character.
It may seem fundamental, but the biggest risk to your health while playing drinking games is to experience the signs of alcohol poisoning. Average students end up consuming above their normal level when playing drinking games.
Why is it so dangerous?
Many people do not appreciate just how dangerous consuming too much alcohol can be. This can depend on your tolerance levels; how much you have taken and for how long. A person who regularly drinks heavily or takes part in binge drinking will have a greater tolerance for alcohol than someone who only drinks occasionally or is teetotal.
But health experts say you should not drink any more than 14 units of alcohol a week or spread it out over three or more days a week to stay healthy. On the other hand, if you have two or more heavy drinking sessions in a week, then you could be putting your health in jeopardy.
Imagine the risk you could be taking by playing a drinking game and consume a large quantity of alcohol at once? What was supposed to be only a piece of fun could destroy your life?  So, maybe think twice before organising the next initiation evening or drinking game.
When forgotten trends re-emerge
During the pandemic at a time when our ability to engage meaningfully with others was severely restricted, is it really the best thing to play beer-pong via Zoom. No one wants to be reminded of forgotten trends, especially those that were forgotten because they were incredibly dangerous in the first place.
If you are reading this article, and you or someone you know is having problems in their life with alcohol then pick up the phone today and call Rehab Guide on 02072052845 where a member of our specialist team is on hand 24/7 to advise and support anyone who is having difficulties with alcohol in their life.