Go Sober for October
Are you up for a challenge? Do you think you could go sober for October and give up alcohol for 31 days?
Many people in the UK consume alcohol on a regular basis. Having a drink with dinner or enjoying a night out with friends. Have you wondered what it would be like to give up drinking for a month?
Why not sign up for "Sober For October"? An exciting fund-raising effort is encouraging people to abstain from alcohol for 31 days in October. It could improve your health, and raise awareness for a good cause.
Studies have shown having any kind of alcoholic drink, either frequently or occasionally, could impact on your wellbeing. This has led to various charitable organisations creating challenges centring on people giving up alcohol and lasting for four weeks.
These challenges have become legendary, and the tradition is set to continue for the month of October Go Sober For October. A charity drive which has seen more than 32,000 brave souls preparing to go on the wagon for a month, raising over £300,000 or almost half a million dollars for McMillan Cancer Support in the process.
It can be tough to give up drinking for a month, especially if you enjoy an active social life. It might seem impossible to abstain from alcohol when you like going out.
If you want to go sober in the month of October, then you should start by telling those close to you. They say that a problem shared is a problem halved and discussing stopping drinking with family and friends can provide you with a strong support structure which can help.
However, abstaining from alcohol for 31 days can show you what life could be like if you stopped drinking altogether. Say goodbye to binge drinking until you black out, with no memory of what you did the night before. Wake up without waking up tired and nursing a hangover.
There are various other ways of stopping drinking for a month that can be advantageous for your health. It can clear your skin, help you lose weight and decrease your chances of serious illnesses, such as heart problems, liver disease, and cancer, amongst other conditions.
How To Go Sober For October
Going sober is learning to live your life outside the blanket that alcohol or drugs so often provides. It means getting to know about yourself and learning to love yourself, in an honest state of mind. It also means learning to trust others as they are and getting to know them for what they are. In time, living sober may involve developing a new perspective and a more optimistic outlook towards the world around you.
Whether you are quitting your drinking habits for the month, for the year, or forever, there are specific ways you can take to ease the start. Here are some pointers on how to stay sober during this autumn month – and beyond.
Try an alcohol-free drink. If an alcoholic drink temporarily quenches your thirst it's not the alcohol that does it, but the water content of that drink. The same principle applies to taste: if an alcoholic drink tastes good its not the alcohol, but either the remnant of fruit juice that hasn't turned to alcohol or the fruit mixer or sugary drink that's been added. We wouldn't need to sweeten the pill like that if the alcohol itself tasted good. Alcohol kills bacteria which is good for work surfaces, kitchen utensils, hospitals, clinics and dental surgeries.  But alcohol is not so good for the good bacteria in your digestive system, so take a pro-biotic drink daily.
Treat Yourself. Cutting out alcohol means you will have some extra money to spare. Why not reward yourself with a day out to somewhere you've always wanted to go to; a spa day; a music venue; a sports event. It doesn't matter how much or how little alcohol you consume because true mental relaxation is, in fact, an alert state: it doesn't involve trying to block out cares and worries, but feeling completely free of them. So go have fun, relax and enjoy your day without alcohol.
Have a good restful and relaxed nights sleep.  Alcohol is a diuretic.  A diuretic is a drink that makes you thirsty.  That's why, after a heavy night drinking, you wake up at 3 am. with a mouth like a dry riverbed and one thing on your mind: water! When you drink more than usual, you will probably to get up in the night to go to the toilet. The fact that some people can drink 16 pints of beer proves that alcohol creates thirst: you couldn't drink 16 pints of water if you tried. Alcohol might help you get to sleep initially, but even just a couple of drinks can affect the quality of your sleep. As the night progresses, you spend less time in a deep sleep and more time than usual in a less restful, Rapid Eye Movement (REM) stage of sleep.  If you're regularly drinking more than the suggested limits, you may find you awake the next day feeling like you haven't had any rest at all.
Treat yourself to a night out with friends or a romantic evening with a special person. Almost all the situations in which we consume alcohol are enjoyable in themselves: the end of the working day, the Friday night meal in a restaurant, parties, romantic dinners, Saturday night down the pub with friends.  It's not the alcohol we enjoy, but the scenario in which it is consumed.  The alcohol seems pleasant by association.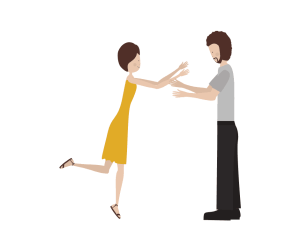 Soak up a bit of nature.  Waking up with no hangover on the weekend means you can go out for the day and go for a walk down the beach or climb a hill to see a gorgeous view.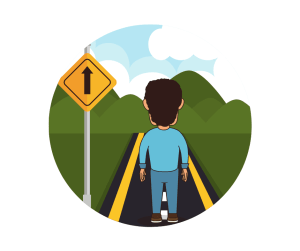 These are just a few of the benefits of going alcohol-free.  You will feel amazing.  Not drinking makes you richer, healthier, can help you lose weight, gives you more energy, the list goes on!
If you believe you are addicted to alcohol or drugs or see a need to get sober, you too have the potential to make this change. You have the power to get sober and to live sober, to be an unsung hero, and to create a healthful, positive life – substance-free.
Contact Rehab Guide on 0141 427 3491 Glasgow office or 02072052845 London Office
SOBRIETY IS THE NEW COOL!
SEE – HOW TO BREAK THE CYCLE OF ADDICTION