Most people experience anxiety at some time.  If you have had a stressful day, a lot on your mind, a job interview or a doctor's appointment, it's natural to be anxious. Some say that a little anxiety is a good thing.  It can heighten your senses, make you more aware and releases adrenaline and other chemicals into your body. This is our natural early warning system, known as the "fight or flight" mechanism, which perceives oncoming danger.
Anxiety, like alcohol, is fine in moderation. When it happens frequently and becomes more severe, it can be a problem, especially when it feels like it has taken over your life. Those worried and anxious all the time may be suffering from an anxiety disorder, where the root of the problem is often in the person's mind. This is what releases the fight or flight chemicals, that may eventually display physically, in the form of panic attacks, which can be unpleasant.
We at Rehab Guide are dedicated to treating various types of anxiety disorder ranging from general anxiety disorder and post-traumatic stress syndrome to panic disorder and obsessive-compulsive disorder. What these disorders have in common is that the sufferer experiences a heightened sense of anxiety, which if left unchecked, could have a lasting effect on your psychological and physical state.
Related Story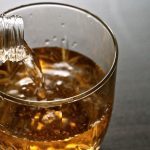 Getting help for anxiety disorders
When treating anxiety, doctors generally prescribe a sedative.  However, sedatives are highly addictive and can only be used for a short period, and then, when the sufferer has finished taking them, his or her symptoms may return. It is only a short-term solution.  At Rehab Guide, we look at the bigger picture.
If you're suffering from anxiety or think you may be showing symptoms of an anxiety disorder, you do not have to suffer alone.  If you feel you may need additional support, therapy can help you unravel the root of your anxiety and discover where it stems from, while also providing you with tools for how to manage anxious episodes better.
The anxiety treatment we promote is highly structured, and you must be willing to attend therapy sessions throughout the day. Treatment options are available on an outpatient and residential nature. Generally, we recommend residential treatment given the advantages this form of therapy has over other types of available treatment.
At our clinics, you can also employ a mixture of holistic therapies to help you discover natural forms of relaxation as well as offering the latest in specialist trauma therapy, which has been very successful in treating sufferers whose anxiety stems from a traumatic event from their past.
If you are struggling with feelings of stress or anxiety, and you do not feel a residential treatment is for you, you should contact your GP who will be able to listen to your symptoms and experiences, and then recommend the best course of action for you. For additional support, try one of the following resources:
Anxiety UK: a charity which specifies in assisting those suffering from anxiety.
The Samaritans: a charity giving support to anyone in emotional difficulty.

Mind

: a charity that makes sure no one has to suffer a mental health problem alone.
We have vast experience in treating a range of anxiety disorders.  So why not contact Rehab Guide for the most affordable universal treatment you can find?
Call us today on 02072052845 for free advice.